Some NBA rookies pop immediately, others take longer to find their stride. This trio is finally getting consistent minutes and ready to make their mark.
With the All-Star game over and the trade deadline in the rearview, we've entered the home stretch of the NBA season. This rookie class brought the polishedness of Orlando Magic forward Paolo Banchero and the innate scoring of Indiana Pacers forward Bennedict Mathurin.
But everyone knows about the exploits of the best rookies. What about the rookies getting consistent minutes now that their teams are out of the playoff race? Or what about rookies on good teams that might see increased minutes total down the stretch? Today, those players get the spotlight.
Keep an eye on these three rising NBA rookies:
Mark Williams, Hornets
Mark Williams, the 15th pick in the 2022 NBA Draft, has started getting consistent playing time for the Charlotte Hornets: He is averaging 9.8 points, 7.7 rebounds and 1.8 blocks in roughly 21 minutes a game. Coming out of college, Williams was known for his rim protection. The 7-foot forward is starting to pile up consistent performances: Williams has scored 10-plus points five times in February.
Williams' calling card is one thing: defense. The rookie center possesses an enormous 7-foot-7 wingspan, allowing him to block shots but, most importantly, alter shots around the rim.
Take a few possessions from Williams' 18-point, 20-rebound masterpiece against the Miami Heat.
Williams is in a drop coverage against Tyler Herro. As Herro drives to the basket, Williams keeps Herro out in front, his hands high to dissuade Herro from attempting a shot. When the fourth-year guard attempted a layup, Williams was right there with his hands high to contest the shot without fouling — which is particularly difficult from a young big.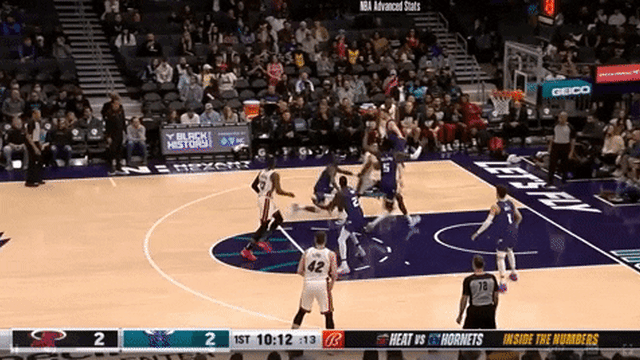 In another possession, Williams times up his jump with Herro's, which creates just enough of a disturbance that Herro misses a point-blank layup.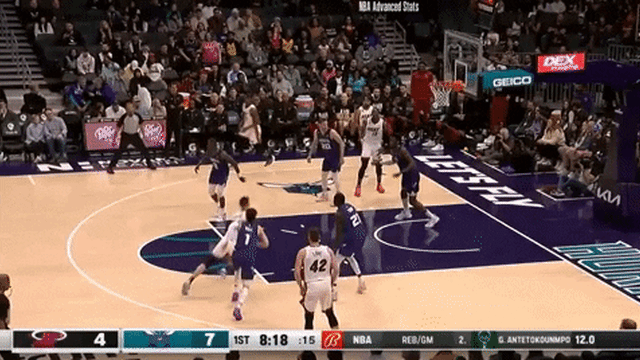 The Hornets have a 110 defensive rating when Williams is on the floor — which would rank fourth in the NBA — compared to 115.6 when he's off the court, according to NBA.com.
Offensively, Williams is still raw from an offensive standpoint. Sixty-seven percent of his 2-point shots are unassisted. Williams doesn't need to be Bam Adebayo or Anthony Davis offensively but continues showing off his impressive catch radius and developing as a vertical threat.
Williams gives LaMelo Ball a lob threat to throw to — Ball has thrown 23 assists to Mark Williams, according to PBP Stats data. Giving a passing savant like Ball a long, athletic big man who can catch any pass will pay dividends as the Hornets surround their franchise centerpiece with supplemental pieces.
This pick-and-roll possession offers up a glimpse into the future of the Hornets.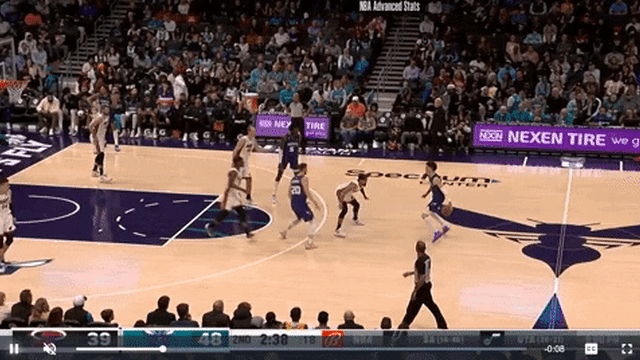 Ochai Agbaji, Utah Jazz
The Utah Jazz's trade deadline move to trade away Malik Beasley and Nickiel Alexander-Walker increased Ochai Agbaji's role.
Ogbaji has seen his minutes increase from 19 per game in January to 23.7 in February. The former Kansas Jayhawk is an athletic marvel, which every team is looking to add to the rotation — the Cleveland Cavaliers are still searching for a player of Agbaji's archetype.
Agbaji has shown the ability to attack closeouts and finish above the rim with an impressive vertical leap.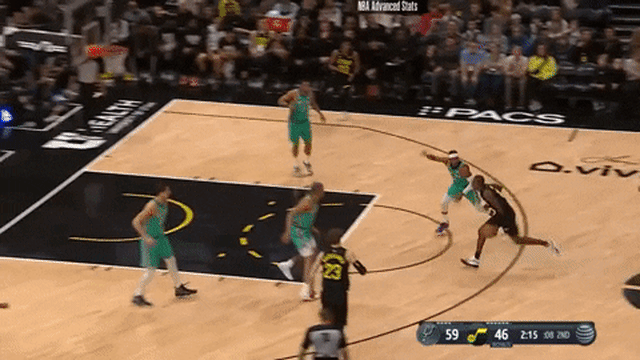 Another aspect of Agbaji's game that impresses is his shot preparation: He knows how to move into the line of sight for passers and the proper shooting mechanics when moving off screens.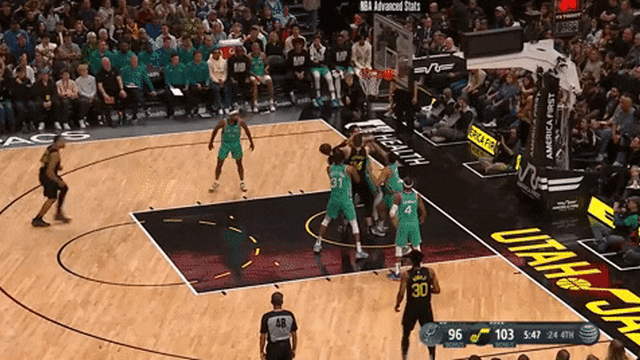 The next step in his development is to take more 3-point attempts — he's shooting 39.6 percent from the 3-point line on 2.3 attempts per game. There's nothing more valuable in today's NBA than a 6-foot-5 wing who's athletic and a volume shooter. Agbaji's only using a paltry 9.7 percent of the Jazz's possessions — possessions that end in a shot, turnover, or assist.
Utah sits ninth in the Western Conference at 31-31. Though a playoff appearance is ideal for a franchise transition from one era to the next, development is also essential.
Patrick Baldwin Jr., Golden State Warriors
Whereas Ogbaji and Williams were multi-year college players, Patrick Baldwin Jr. was a former five-star recruit who played just 11 games for his father at UW-Milwaukee.
Baldwin Jr. was a top-10 recruit out of high school, according to 247 Sports. The Wisconsin native played through an ankle injury that ultimately injured his season. Still, Baldwin struggled as the best player — he averaged 12.1 points on a very concerning 34.4 percent shooting from the field.
At pick No. 28, the Golden State Warriors took a chance on the former top prospect. In 155 minutes, Baldwin Jr. is 28-for-59 from the 3-point line. He's shown in limited minutes that he can be an NBA rotation player based on his size and shooting ability.
Though Baldwin Jr. hasn't shown much playmaking ability — a 1-to-2 assist-to-turnover ratio — or a penchant for rebounding, his shooting is enough to warrant more developmental reps. With Draymond Green sidelined temporarily with a knee injury, some backup forward minutes could open up for the sweet-shooting Baldwin.
Check out The Step Back for more news, analysis, opinion and unique basketball coverage. Don't forget to follow us on Twitter and Instagram and subscribe to our daily email newsletter, The Whiteboard.