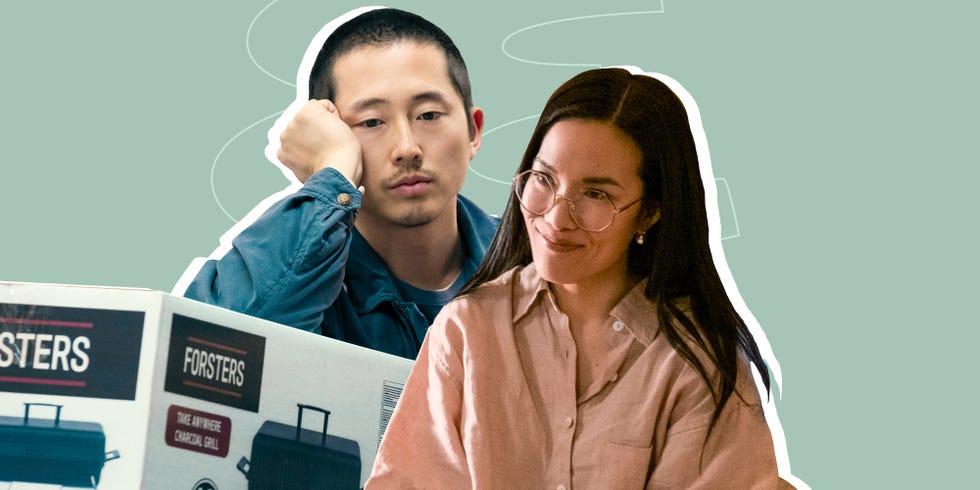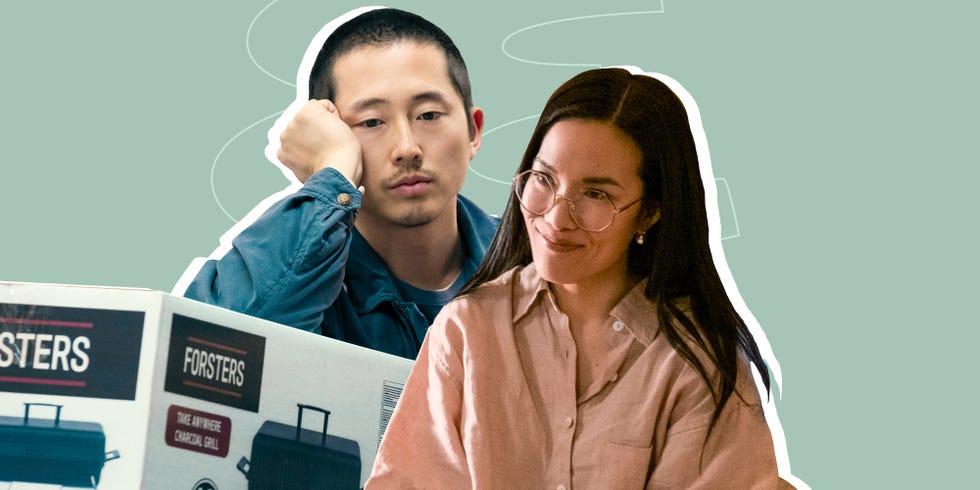 Have you been waiting to see more Steven Yeun since he left The Walking Dead and got sucked up into the sky in Nope? Well, you're in luck. Netflix and A24's brand-new TV series, Beef, is set to star Yeun and Wong in a comedy drama that looks as scary as it does funny. The series was created by Lee Sung Jin, who has previously worked on It's Always Sunny in Philadelphia, Dave, and Silicon Valley.
A trailer just dropped for the Netflix series, and we can't wait to see exactly how our two stars will butt heads. In the trailer, which is streaming above, Wong portrays a Californian housewife who is practicing deep breathing in between moments of anguish in her sprawling suburban home. Yeun's character lives in a rundown neighborhood—and he's having some financial struggles. The two seem to already be on the verge of a breakdown when they cross paths in a parking lot. What starts as a tense encounter of road rage turns into a high-speed chase, Their conflict quickly spirals out of control: guns, vandalism, and the police get involved.
The series will have a ten-episode-long run for its first season. "I was prepared to not have a ton of fun on the show," Wong said in an interview for The Hollywood Reporter's March cover. "But the first scene I shot with Steven, after the first take we were laughing hysterically after they yelled 'cut' because of all the adrenaline rushing through us."
We can't wait to see the two throw insults (and possibly even hands!) at each other. The show promises to be a heart-pounding, suspenseful, dark-horror comedy. We'll definitely binge all of Beef when it drops on Netflix on April 6.

Sirena He is an editorial assistant and writer who focuses on media and culture. She is a lover of horror films and believes in the healing power of storytelling.