Residents: dumpsters at parks available for debris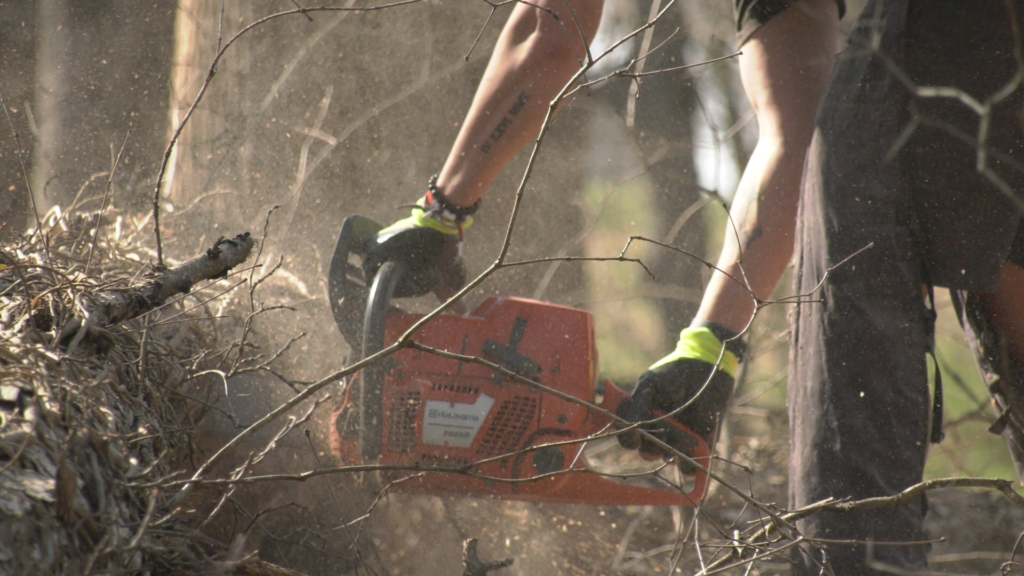 GLASGOW, Ky. – Barren County and the City of Glasgow have formally declared a state of emergency due to damage from severe weather.
Glasgow Parks & Recreation Director Eddie Furlong said, "I've been with the city for like 21 plus years, and from what I've seen, this is the most widespread that we've had as far as wind damage and electrical damage."
Glasgow authorities have been working around the clock since hurricane-force winds swept through Barron County Friday afternoon.
At one point over 5000 Glasgow Electric Plant Board customers lost their power.
"The power companies have had a much larger challenge than they thought," said City Mayor Henry Royse. "But the amount of work that's been done by people in this community to pull us back together and to get us over this hump is absolutely impressive."
Now that major roadways are cleared up, the city's next big hurdle will be logging off all of the fallen trees.
"Every single one of our parks had some damage," said Furlong. "We have about 10 to 15 trees total throughout all the parks, and some of them are trees and are close to 100 feet tall. I would say we're going to be doing this for at least the next three weeks."
The same task rings true for residents.
Glasgow's Matt Hardiman said, "At our property, we lost a cherry tree in the front yard. Unfortunately, it hit the house. Luckily, we had minimal damage: a little gutter damage and some roof damage, shingle damage from the wind."
Throwing his branches into the Weldon Park dumpster, Hardiman said, "This will be my third load. I probably got one more load of sticks."
He is just one of many Barren County citizens cleaning up in the aftermath from Friday's storm.
"Going up and down Kelly Drive, you can tell how fortunate we are that we were somewhat missed more than others," said Hardiman gratefully.
Glasgow city residents like Hardiman can bring your fallen debris and vegetation to dumpsters located at Gorin Park, Beaver Trail Park, and Weldon Park.
"[Starting Monday,] Public Works went through cleaning the right of ways. The landfill has been handling extra traffic from brush and vegetated cleanup," said Glasgow Public Works Department Interim Superintendent April Russell.  "Bring [your debris] out to us, and we'll put it in the compost pile. So, everything will be taken care of that way."
Barren County residents can also offload your brush and vegetation in these city dumpsters free of charge until Saturday 11:30 a.m.