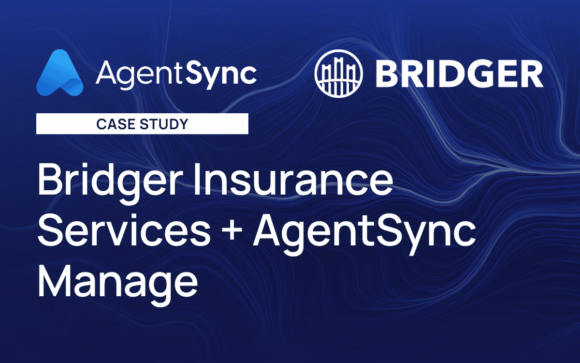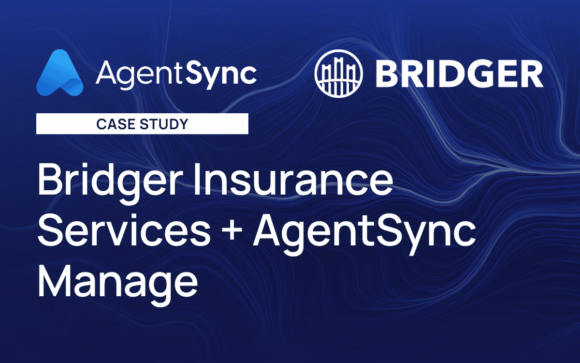 This post is part of a series sponsored by AgentSync.
The insurance industry is a highly regulated industry, and with a manufacturing workforce that rotates as a generation retires and overwrites their companies, reducing the time it takes to manually enter data is key to long-term growth for both internal and external teams .
When I assumed the position of President at Bridger Insurance Services a little over a year ago, one of my first priorities was to streamline operations. As much as the industry loves manual firing, I was willing to "manually" fire.
The appointment was one of those processes that was too manual and required too much hands-on attention for a company with hundreds of offices across the country. Before working with AgentSync, our process went something like this:
A producer would email or call us to request an appointment
Our team would send a PDF of our Agency Agreement, Electronic Funds Transfer Agreement, W-9, etc.
The producer would send everything back with copies of their licenses
Our staff manually typed everything to feed into our customer relationship management system and policy management system
It was a terribly inefficient process, although very similar to the process used by many insurance companies operating in our space.
Increased efficiency through process improvements
Before I came on board as President, Bridger was already using AgentSync and had implemented an agent onboarding portal to automate this process. This is a highly regulated industry and we can only make appointments and do business with manufacturers who are properly licensed. So syncing national producer numbers (NPNs) and being able to let agencies know they keep their producers up to date on their continuing education (CE) and licenses was a great way to ensure compliance.
This first step in automating the onboarding and appointment of producers has helped solidify our reputation as a technologically advanced company. Still, we see the insurance industry changing as longtime agency owners exit the industry and sell their businesses. So when I saw that our portal had about 40 questions left, I knew we still had some room for improvement.
For online processes, if something is too long or too complicated, the completion will be aborted. So we examined our portal to take a critical look at the data we collect. We tried to experience the process as our users would and understand where the bottlenecks or pain points were. And we decided there were many places where we could create even more efficiencies beyond a digitized version of our onboarding process.
The customer success team improves the partnership
Taking a manual, paper-based process and making it electronic is not the same as being modern or digital. We know our partners don't have the time to spend 45 minutes requesting an appointment – whether digital or paper. So we started a conversation with the AgentSync team about how we can further streamline our onboarding and appointment process.
One of the challenges we faced was managing producers and agency partners across hundreds of locations across states. Rethinking our onboarding process would require a lot of hands-on learning, and fortunately, the AgentSync customer success team proved up to the task.
From mapping fields between AgentSync and our e-signature tools to reducing required fields and ensuring a solid user experience, the AgentSync team has been with us every step of the way. Not only did they do what we asked for, but they also worked with us to provide feedback and suggestions on ways to improve our process.
The AgentSync team saw this as a challenge to improve not only the Bridger experience but also the AgentSync solutions. Knowing we had a team behind us committed to delivering something that really works for all of us made the process that much easier. Instead of spending hours entering and re-entering information, fields on our platforms are auto-populated. Our potential partners can register online, access the portal and apply for an appointment within minutes. Our administrators review applications to ensure all information is in place, then click a button to create a signature package. I sign it, the producer signs it and we're done. And with all of this, we know that country-specific compliance rules are built in, so we don't have to worry about missing them.
Over time, these efficiencies turn into gains. In the last 12 months we have grown our business by more than 450 percent, so an efficient, automated and streamlined onboarding and appointment process is critical.
Leveraging innovation to meet a changing industry for growth
Industry long-runners become obsolete. While there are plenty of statistics to back this up, even anecdotal, Bridger sees a fair share of people retiring and selling their businesses. Most of these sales end with name changes, corporate policy changes, and a whole process of changing information for the business units and manufacturers involved.
We're expanding our base even as this industry-wide changing of the guard happens because we make this transition easy, with e-signature tools and automatic integration with our other systems that make it easier to attract new agency owners and retain the businesses with which we have already signed contracts. But there are many carriers out there that still use written paperwork to handle these changes.
Taking advantage of technology takes us one step further. Instead of recruiting new offices by tediously arguing why they should spend an hour or more printing, filling out and scanning paperwork, we can present potential partners with a QR code that allows them to book an appointment right from their office can request phone.
Partnering with AgentSync was part of that vision – we expect the responsive communication needed to implement changes as we see them, and we know we'll have responses or discussions with our AgentSync team within hours, not days can get. This has prepared us for success in better aligning our opportunities in untapped market areas, capitalizing on market cycles and leveraging our momentum to grow and scale.
At Bridger, we have seen operational efficiencies, effective compliance and our partners' experience converge in this rapid onboarding process built on modern insurance infrastructure. As market conditions continue to drive these innovations, we look forward to what's next.
Hear from other customers about their experiences with AgentSync. See how AgentSync can help you innovate.
subjects
agencies


Source link

2023-01-30 06:00:44

www.insurancejournal.com