FFA week wraps up with tractors on Nashville Road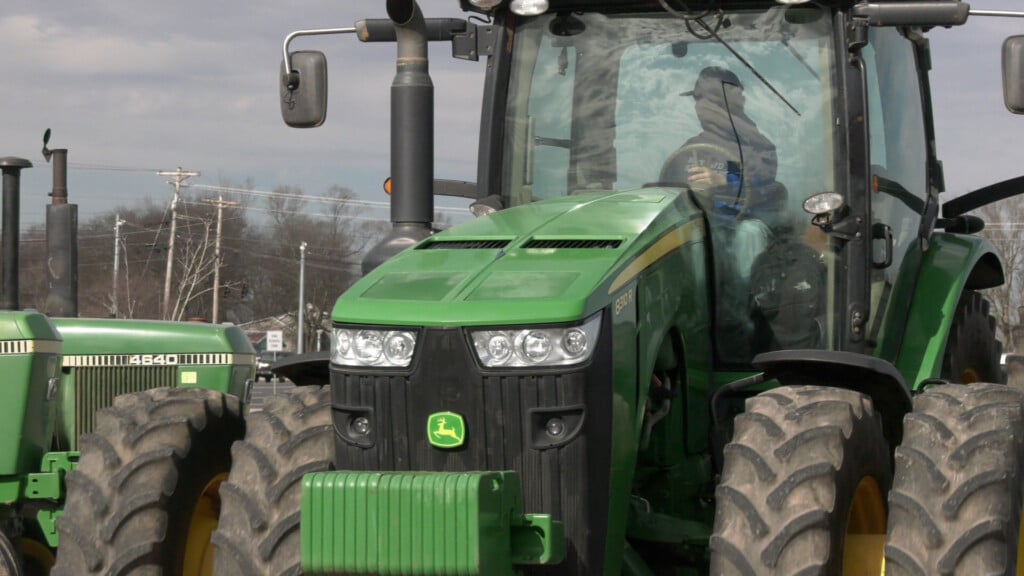 BOWLING GREEN, Ky. – After days on end of celebrating National Future Farmers of America Week, South Warren High School FFA students wrapped up the school week in style with Drive-Your-Tractor-To-School-Day.
SWHS Junior and FFA President Avery Cole said, "Today we had ten tractors come in, and so that's a really good number for our students that are wanting to show off how prideful they are of their operations and farms."
President Cole admits she stayed up buffing and polishing to be sure her John Deere 5420 would shine on the roadway.
"Absolutely, I wanted to make sure it looks perfect to come here and sit in the school parking lot, because our students are really proud of their farming background. And that's something we try to highlight in FFA is how to share your agricultural experiences to help advocate for agriculture in general."
Cole says even more than the cool factor of showing off your three-ton ride to your classmates, this tradition is special because it connects the FFA members through their shared love of agriculture.
"This is a wonderful opportunity for our members to really highlight some of the things that they do within their SAE, or Supervised Agricultural Experience. FFA is the largest student based leadership development organization throughout the nation, and so we have our roots that are set in agriculture, but we really help students focus on how they can develop themselves personally and professionally to become the leaders of tomorrow."