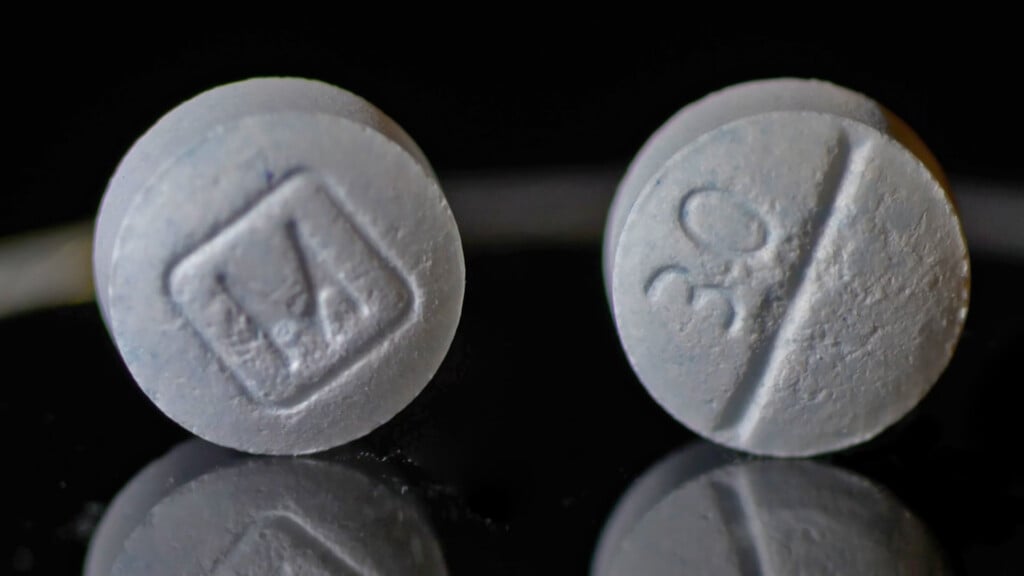 WARREN CO., Ky.-The fentanyl crisis is increasing at an alarming pace.
"In the past approximately two weeks we've had seven overdose deaths," said Warren County Drug Task Force Executive Director Tommy Loving.
"I think this hit our community at a rate that we definitely were not expecting," said Commonwealth's Attorney Tori Beck Bumgarner.
In 2022, there were 28 overdose deaths in Warren County. barely three months into the new year, there's been 13 deaths.
"We're off to set a really bad record, it appears at this point," said Loving.
The most common form of this drug here is the blue M30 pills that contain fentanyl.
The task force seized 14,500 M30 pills in 2022.
"That was good that we were able to take that much off but if you figure I think a really conservative number, maybe we got 10%, so you just think how much actually is in circulation," said Loving.
You might wonder, why is there so much in our area?
"Warren County is uniquely situated. I-65 cuts right through it. I think most of the fentanyl we see is coming from Nashville," said Bumgarner.
The Warren County Drug Task Force is after drug traffickers, especially those responsible for an overdose death.
They have tracked down a trafficker in five of the seven overdoses cases from the past two weeks.
"We look to charge the trafficking, they actually then will try to, through their investigation, see if there's other potential trafficking charges, and then based on the autopsy results of the deceased, we might have a manslaughter second degree," said Bumgarner.
The fix to this? Loving says it comes at the federal level.
"I don't think there's a fix in the community that happens overnight. The first major fix that's really going to make a difference is securing the southwest border. Until that happens, I don't see a huge reduction," said Loving.