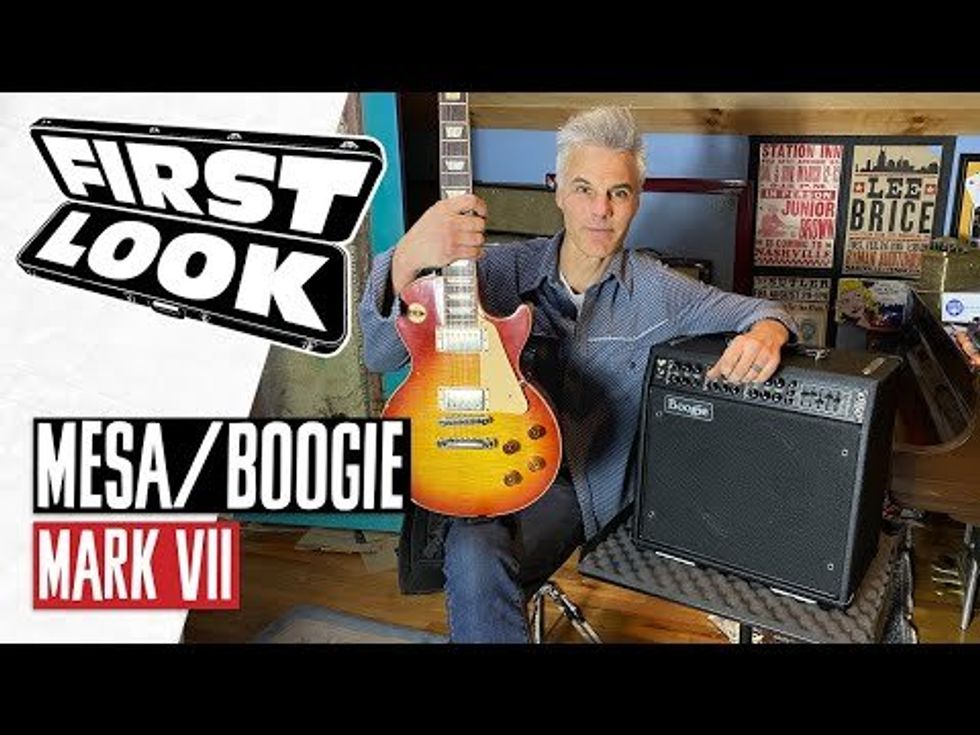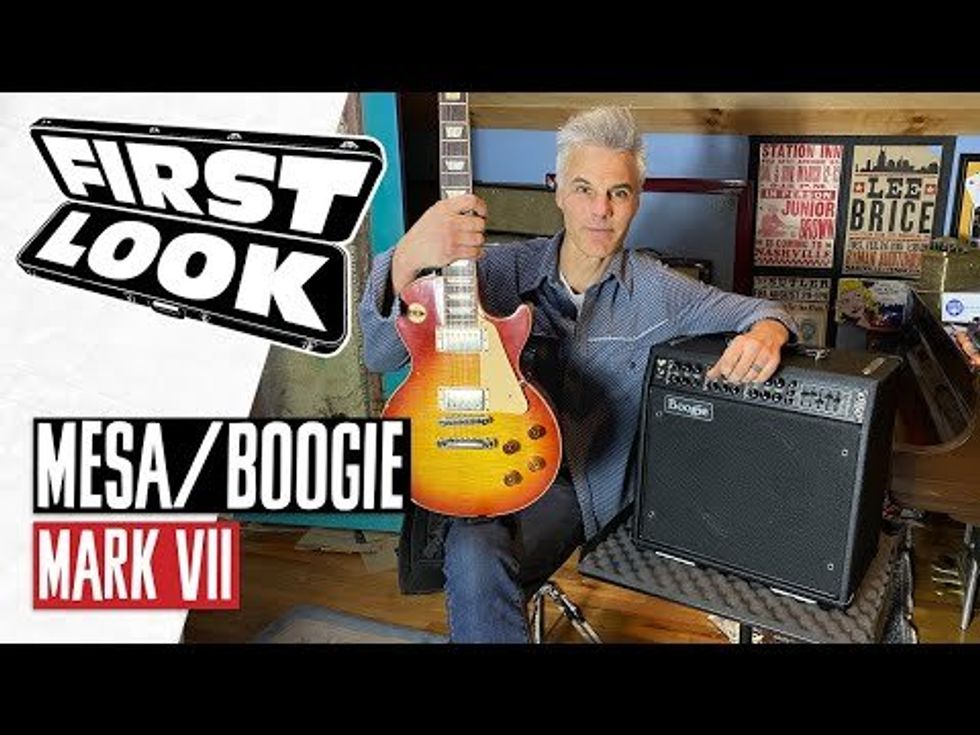 Mesa Boogie's latest Mark-series dares to do it all—from switchable 6L6 and EL34 power sections to 3-channels that span sparking clean and flat-out filthy.
From humble beginnings to worldwide recognition, MESA/Boogie has remained the original boutique Home of Tone, hand-crafting amplifiers of uncompromising quality from the world's finest materials in California, USA. Founder Randall Smith instilled basic principles into MESA such as passion, drive, integrity, and excellence, and his insistence on making the best amplifiers has guided half a century of breakthrough innovations, elevating the amplifier into an instrument in its own right–one with the power to shape and create musical genres. MESA/Boogie is proud to announce the new MARK VII series, available now at authorized MESA/Boogie dealers and on www.mesaboogie.com.
The MARK VII is the Magnum Opus, the flagship of Randall Smith's 50+ year career in one visionary amp design. The new MARK VII takes the knowledge, history, innovation, and performance and distills it into the simplest, most versatile, and smallest 90-watt Mark Series amplifier, ever. The 3 Channel, 9 Mode Preamp, coupled with our legendary Simul-Class Power section that offers three distinct characters across its three wattage ranges, creates a new MARK icon in terms of adaptability, soulful tube tone, and magic feel that will serve any discerning player.
The long-awaited "Simul-Seven," aka the new MARK VII, leapfrogs its predecessor, the Mark Five, and the secret Mark Six prototype to arrive at the most power-packed Boogie Mark model ever created in terms of tone, flexibility, compact design and interfacing. The MARK VII is a do it all tone machine that delivers legendary Mark performance and adds two new sounds, the throwback yet infamous Mark IIB and a new modern high-gain mode full of character and attitude, aptly named MARK VII.
The MARK VII offers discerning players analog, all-tube sound, soul and feel in a smaller more compact, yet more comprehensive package. With a focus on perfecting icons, bringing back beloved classics, and introducing new realms of modern high gain, all while improving the interface and the performance across all mediums, the MARK VII offers inspiration and freedom across all musical styles. The MESA/Boogie MARK VII is now available in Head, 1×12 Combo, and Rackmount Head formats.