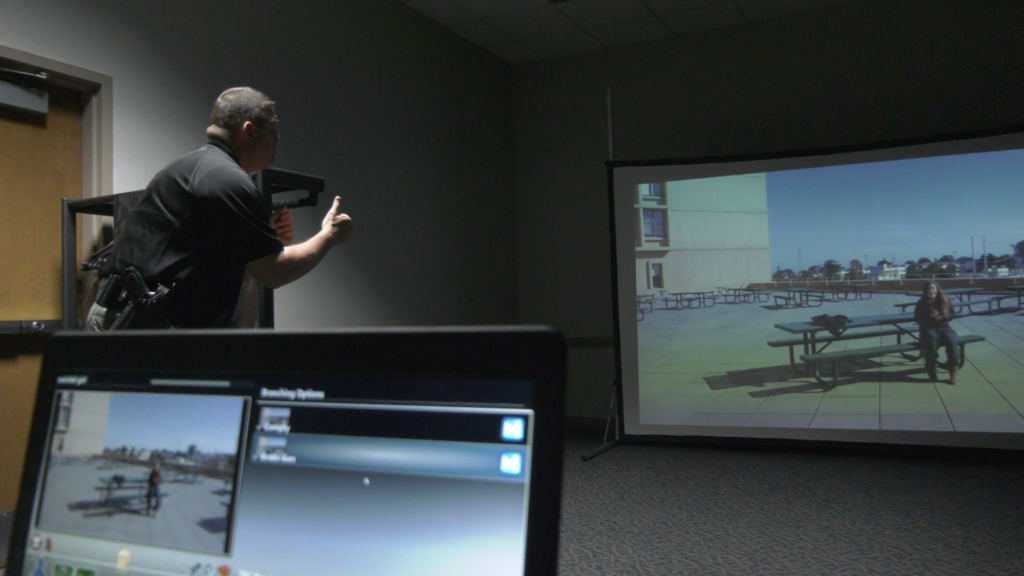 BOWLING GREEN, Ky. – Over the next month, Warren County Sheriff's deputies will undergo tough virtual training simulations, each better preparing the deputies to serve our community.
Each virtual scenario will mimic real-life situations that law enforcement could likely face in Warren County.
With no preparation beforehand, the officers must assess the high-pressure scene and decide the best course of action in a matter of seconds.
Training Director Deputy Chris Shelton said the scenarios create "Stress inoculation. We want deputies to be able to function under the stress."
Special Deputy Allen Youngman agreed, "By exposing them to various situations where those things come into play they learn how to make those decisions."
High-tech shooting scenarios were actually the smallest part of the test. These trainings have specifically evolved to bring the deputies face-to-face with mental health crises.
"These things used to be called shoot or no shoot scenarios," explained Youngman. "And that's literally all some departments did for years. In a community like Bowling Green, shooting situations are pretty rare for police officers. But every day they have to deal with people in crisis, or people making bad decisions, or somebody who needs help. How do we get them the help they need?"
The trainers have also pulled inspiration from national headlines to form these virtual scenarios.
"One of the newest scenarios that we're running is a 'duty to intervene' scenario," informed Shelton. "Now, we have policies and training where deputies have a duty to intervene to stop a situation like what happened with George Floyd. Also, we want to make sure we don't have a situation like what happened in Memphis with excessive force-type situations. We want to make sure our deputies are the best trained that we can possibly make them."