FRANKFORT, Ky. — In a final push before the veto period, Kentucky lawmakers debated legislation on transgender children, medical marijuana, sports betting and other issues. 
---
What You Need To Know
Kentucky lawmakers debated bills on transgender children, medical marijuana and more this week  

More than 100 bills were cleared for the governor's desk 

The veto period began Friday 

Lawmakers will resume voting on bills on March 29
---
Over 100 bills were cleared for the governor's desk ahead of the midnight deadline. 
Monday, the House approved House Bill 551, a bill to legalize sports betting in person and online and House Bill 5, to roll back property taxes on the value of stored bourbon barrels. 
Wednesday, senators put House Bill 470, condemned as the worst anti-trans legislation in the country, on hold after narrowly approving an amendment to it.
Just hours before the veto period Thursday, Republicans took language from the bill and combined it with legislation that had already cleared the Senate, Senate Bill 150.
"This hateful rhetoric and this hateful legislation is not the reason why I chose to serve the people of Kentucky," said Rep. Keturah Herron, D- Louisville. 
The latest version of Senate Bill 150 says school districts can't require staff to use a student's requested pronouns.
It restricts lessons on gender identity and effectively bans gender transition services for trans youth. 
Supporters say it ensures parents' rights and the protection of children. 
"We need to ensure that surgery or drugs that completely alter their life and alter their body is not something we should be allowing until they are adults and can choose that for themself," said Speaker Pro Tempore David Meade, R-Stanford. "This is the right thing to do."
Emma Curtis, a transgender woman who testified against the legislation, said Thursday that she felt ashamed to be a Kentuckian. 
"The message this bill sends to the trans community, specifically to trans children, is that they are a problem, they are an error that must be corrected. We do not see you, we do not respect you," she said. "And I want to state for the record that that is not true of the state of Kentucky."
Opponents blasted the senators who voted for it from the gallery. 
"Kentucky does not want this," one person shouted. "Shame on you."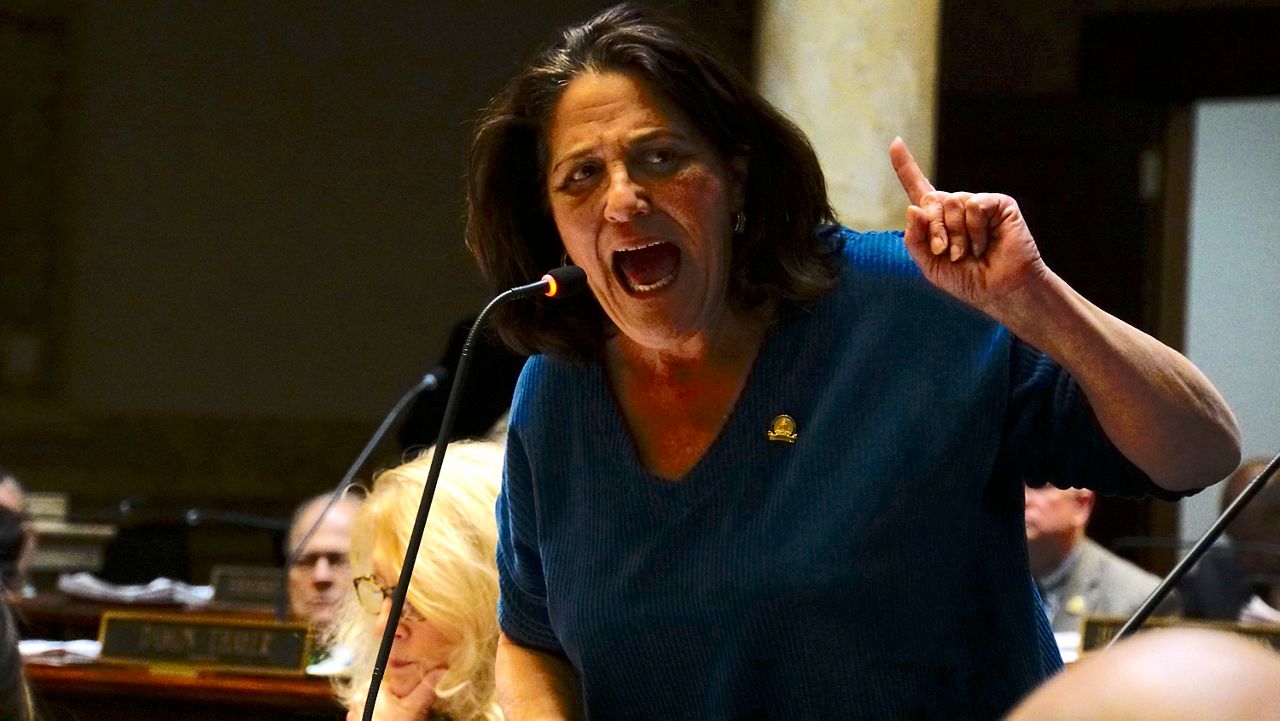 Sen. Karen Berg, D-Louisville, speaks against Senate Bill 150. (Spectrum News 1/Mason Brighton)
Immediately after, the Senate passed Senate Bill 47, to allow people with certain medical conditions to use, but not smoke, marijuana.
Sen. Gary Boswell (R, Owensboro) called marijuana "a drug, not a medicine" and voted against it. 
Senate Majority Floor Leader Damon Thayer, R-Georgetown, who voted for it, said he changed his mind on the matter because of "compassion."  
Lawmakers also approved measures to set aside millions in funding for Kentucky's juvenile justice system and disaster recovery housing. 
Members will be able to override vetoed bills and finalize remaining legislation, beginning on March 29.