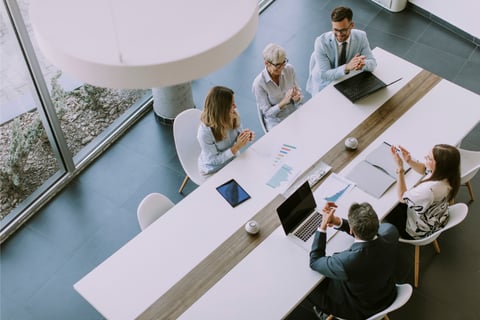 Insurance Business has signed a partnership agreement with ISC Group for three special reports.
ISC Group is a not-for-profit global business community for women in insurance. The organization started in 2008 as a business network for senior insurance women before evolving to include all women in insurance across the world.
ISC Group has 7,400 members, 125 corporate members and nearly 2,000 women in career development programs worldwide. The group supports women through training and development initiatives, allowing them to further their careers and reach new heights.
ISC Group's partnership with IB America covers the Elite Women special report. The deal with IB Canada is also for Elite Women. Meanwhile, the deal with IBUK covers the 5-Star Diversity, Equity, and Inclusion special report.
Elite Women spotlights women leaders who have been making their voices heard in the industry.
5-Star Diversity, Equity, and Inclusion highlights companies in the insurance industry that demonstrate effective DE&I programs that help foster change. 
Lara Pedley, global managing director, ISC Group, commented: "We're proud to be supporting this year's Elite Women reports. It's important to ISC Group that we recognize the women paving the way for the next generation of insurance professionals."