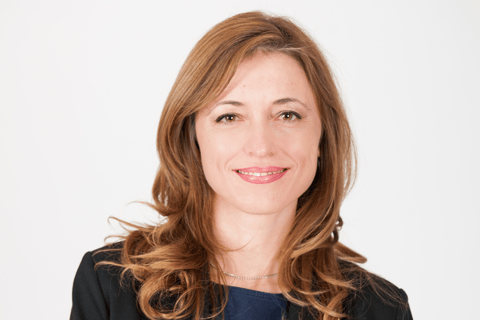 Insurify, a virtual insurance agent that helps customers compare, purchase and manage policies, announced on March 6 that it has entered into an agreement to acquire Inspop USA, LLC and its subsidiary Compare.com. Insurance Business spoke with the company's CEO, Snejina Zacharia, who outlined how this acquisition will affect business for all parties involved, the future of online price comparison operations and the changing dynamics of insurance shopping.
A long time coming
While the fiscal details about the transaction were not disclosed, Zacharia said that this merger is an all-stock transaction.
The deal was laboured over for some time and involved lengthy discussions on how Insurify's business model aligns with Compare.com and Admiral Group, which owns 78% of Inspop.
"This is not a transaction that has come overnight," said Zacharia. "We have always thought that there is a strong alignment of the two businesses because of Insurify's AI tech platform and the very strong brand DNA that Compare and Admiral have created together."
Zacharia stated that this business deal is also symbiotic in nature, "we believe that there are a lot of synergies between combining these two entities. We will certainly gain operational efficiencies, but we will also learn from Compare's proficiency as a pioneer within insurance shopping, and Admiral's internationalization expertise."
As a result, Zacharia expects that Inspop and its roster of employees will be rolled into the Insurify umbrella, unifying each brand into one operation.
"The two businesses should be fully integrated within six months and then managed as one entity, leveraging each other's strengths and expertise to dominate the online comparison shopping industry," Zacharia said.
Insurify is expected to gain 30% to 40% more customers immediately, while also foreseeing a prolonged increase in business based on its ability to court and maintain new clients.
Insurify To Acquire https://t.co/CXSPa5wLb6, Strengthening Market Leadership Position and Empowering Consumers to Find and Buy the Right Insurance For Their Needs https://t.co/JOFY7VVui1 pic.twitter.com/mujSPdgGwE

— Latest News from Business Wire (@NewsFromBW) March 6, 2023
Responding to strong consumer demand
The price comparison website business model, and the industry that has resulted because of it, has seen a fairly slow penetration in the insurance field. "The reason why it has taken a while to ramp up and gain traction is that the industry is extremely fragmented in how it operates," Zacharia said.
"There is a lot of differentiation and not enough coverage from a carrier perspective in terms of major corporations providing services for the whole market."
Zacharia has also noticed a lag in businesses adopting or elevating online services to meet the unique needs and concerns of a modern customer, who may be more digitally savvy. This has affected the comparison market's ability to provide a thorough assessment for its clientele to ensure that they are choosing the package or quote that is best suited for them.
However, Zacharia has a rather optimistic attitude to industry-wide changes that have begun to take place over the last decade, which she believes has been driven by an increased need for the type of service Insurify offers.
"The reason why we exist and have been able to double our annual revenue year after year is primarily driven by strong consumer demand," she said.
"Ninety-five percent of customers start their insurance shopping online, while another 90% prefer to finish their transaction in the same manner.
"If we can combine their needs with a mature online capability enablement from carriers, it will allow us to continue to expand and multiply over the years."
More to come
While news about this merger may be hot off the presses, Zacharia and her team have been in an active acquisition mode.
"We have been speaking with a few different companies, but this is the first that we could make a public announcement about," she revealed. "We are very interested and eager to speak with complementary businesses that will be able to help us expand and diversify our operations."
Let us know what you think about this acquisition in the comments section below.