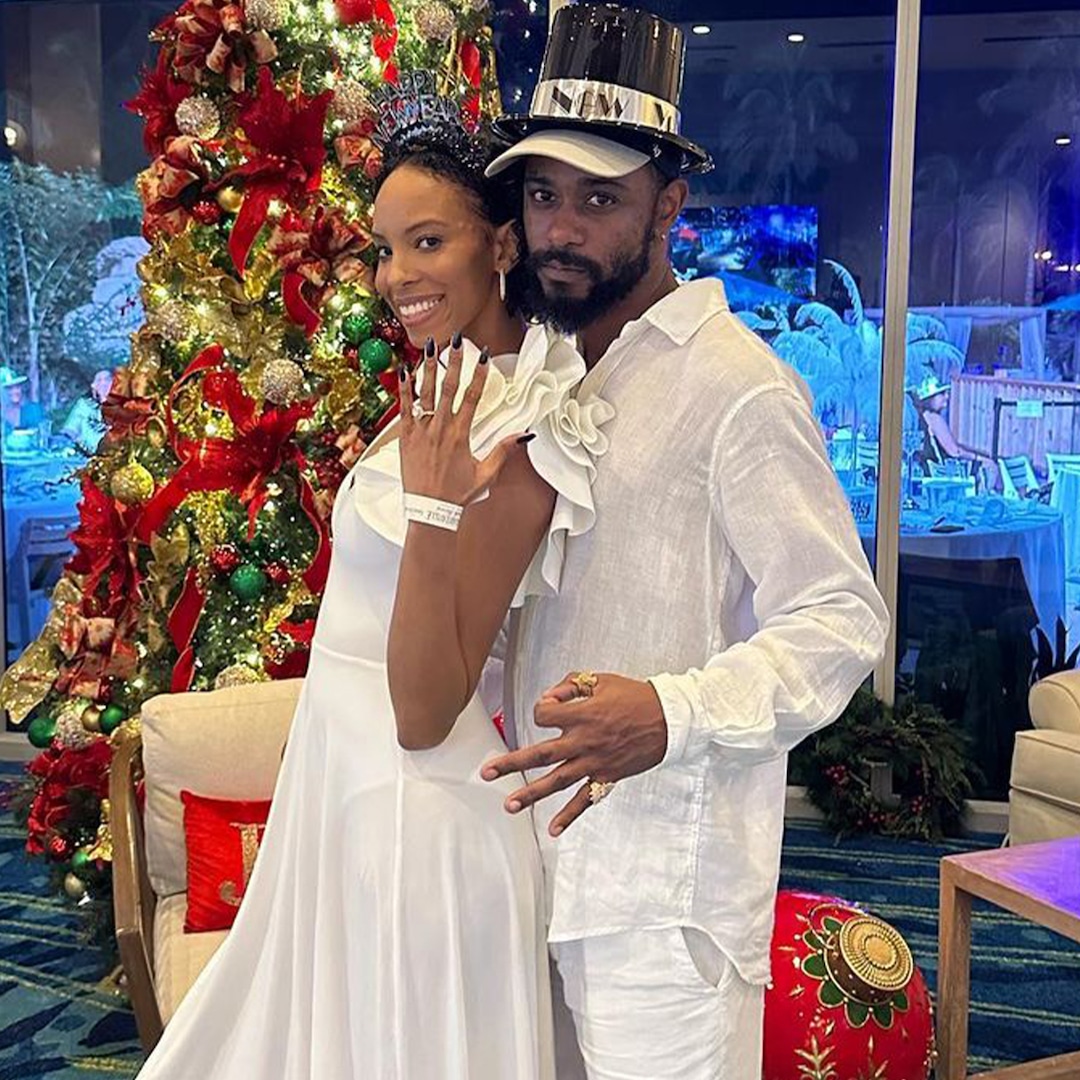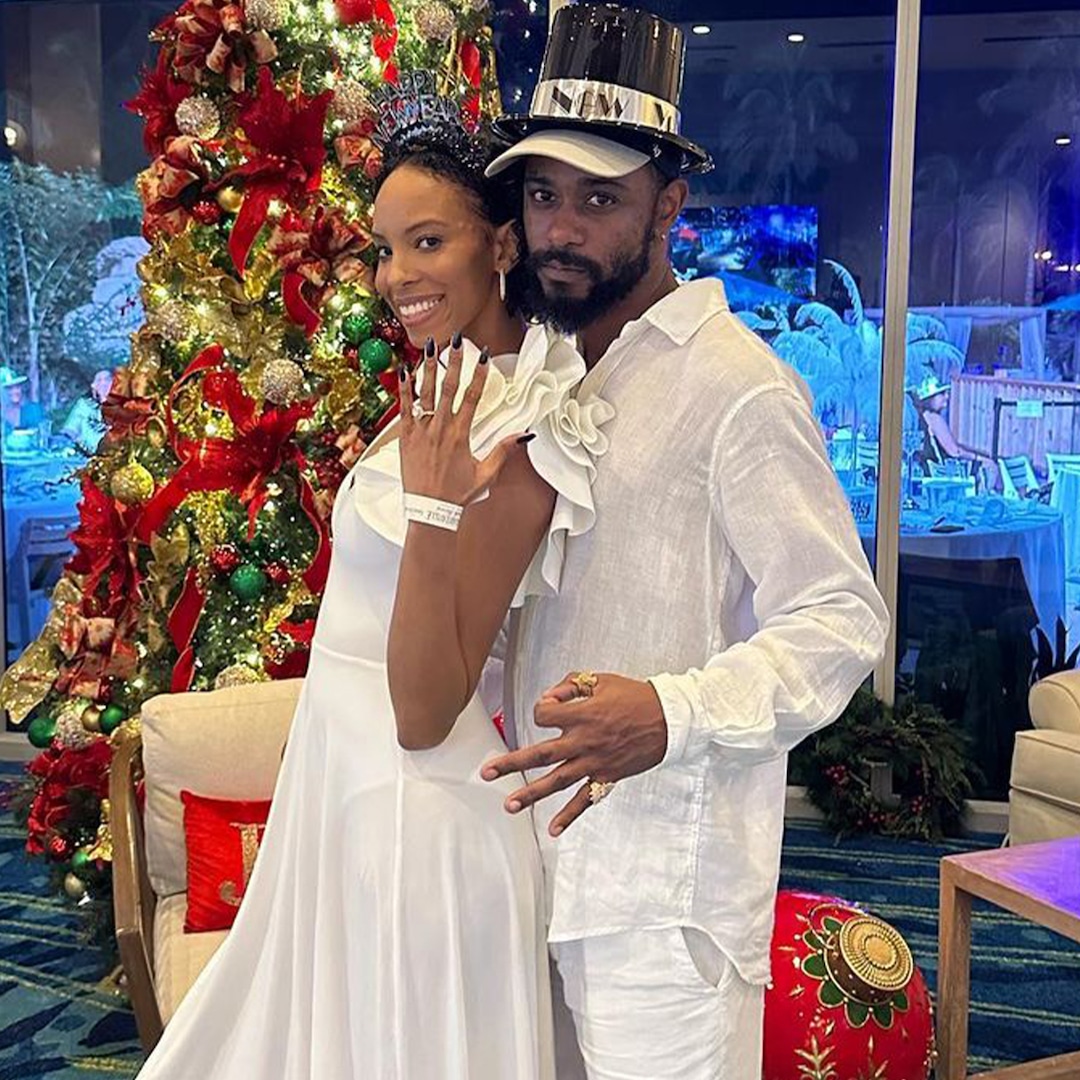 LaKeith Stanfield announced his engagement to model Kasmere Trice amid paternity claims from artist Tylor Hurd, who said that the Atlanta actor fathered her baby but kept it a "secret."
Most UNIQUE Celebrity Engagement Rings: J.Lo & More!
Sorry to bother you, but there's been a development in LaKeith Stanfield's love life.
The Atlanta star is engaged to model Kasmere Trice amid paternity claims from another woman alleging that he secretly fathered her child. The allegations come after LaKeith announced his engagement to Kasmere, writing in a Dec. 30 Instagram post alongside a photo of his girlfriend rocking some bling on her wedding ring finger, "Happy birthday to you baby."
Kasmere also confirmed that the Get Out actor had popped the question during a birthday trip to the Bahamas, tweeting that same day, "yea.. i'm having the best birthday. my baby made me mrs. Stanfield for my birthday!"
However, when the couple shared a picture of them ringing in the new year as fiancés on Dec. 31, paternity allegations surrounding LaKeith surfaced online. As seen in a now-deleted Instagram post captured by The Neighborhood Talk, artist Tylor Hurd claimed LaKeith had fathered her baby girl Apollo and shared a video montage showing the 31-year-old spending family time with the mother-daughter duo.
"Decided to leave being someone's secret family in 2022," she wrote in the caption. "meet Apollo Stanfield."
Screenshots from the comments section of the now-deleted video also showed LaKeith and Tylor's respective accounts exchanging words about the baby. "Thanks for respecting my not wanting to blast my child out to the internet. Very considerate of you," read a message from LaKeith's account, prompting Tylor to reply, "Value your privacy is why you lied to people saying she wasn't your baby or that I was just a random? you value your privacy but your gf post everything y'all do lol okay."
LaKeith's account then wrote back, "I never once in my life said she wasn't my baby. I hope this does whatever it was supposed to do for you."
Instagram
While Tylor did not respond to LaKeith's latest comment, she did post a statement on her Instagram Story shortly following her online conversation with the Knives Out alum. In a screenshot of her post captured by Page Six, the 24-year-old wrote, "just to clear a few things up I'm not jealous that's [sic] he's engaged to a woman he's known for 5 months."
Tylor added, "what I'm upset about is that he made more time to spend with this woman than he's spent with Apollo her whole life and has been actively ignoring me when I'm trying to figure things out for our child. Those clips of him and her together are all I have in general cause he barely sees her." 
For his part, LaKeith—who welcomed his first child with The Mindy Project actress Xosha Roquemore in 2017—has seemingly moved past the drama. On Dec. 12, he wrote on his Instagram, "Back to work. Loved the holidays and spending time with family. Some really great moments with loved ones. Beautiful time with my fiancé and the reinforcement of our bond in the midst of any kind of climate."
He added, "Love is a trip because at the same time as it can inspire really massive beautiful feelings of connectedness, it can also inspire pain and anger, and at the end of the day I think that's part of what makes it so special."
E! News reached out to LaKeith's rep but did not receive a comment.