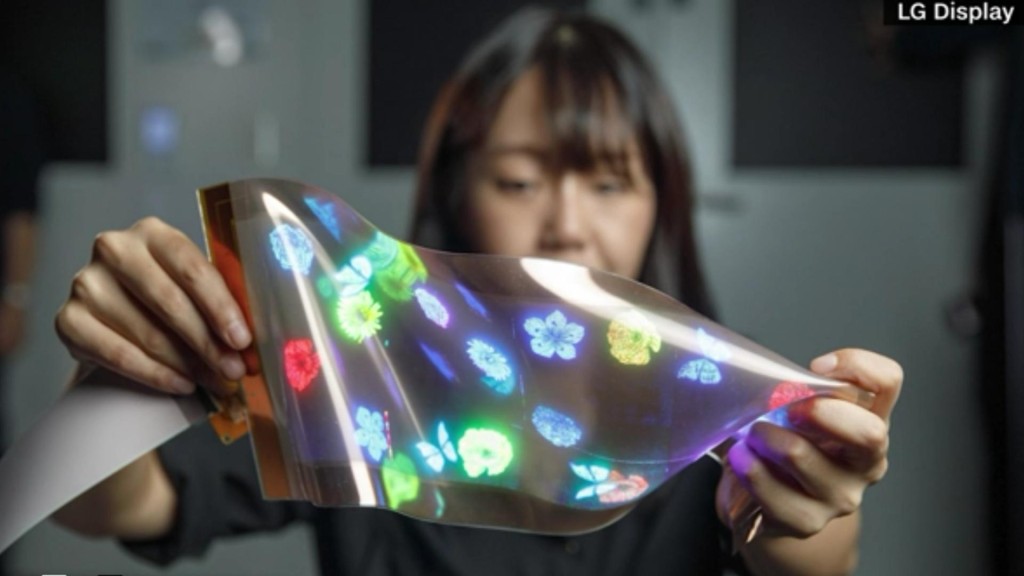 (LG Display) – LG unveiled the new 12-Display this week.
The screen is reportedly the world's first high-resolution stretchable display.
The tech is thin and lightweight and can stretch to 14 inches. It can also be extended, folded, rolled and twisted without damage.
The display uses a micro LED light source that does not distort when the shape changes.
LG says it could be used in industries such as fashion, transportation and gaming because it can easily attach to curved surfaces and items like clothing, furniture, automobiles and aircraft.