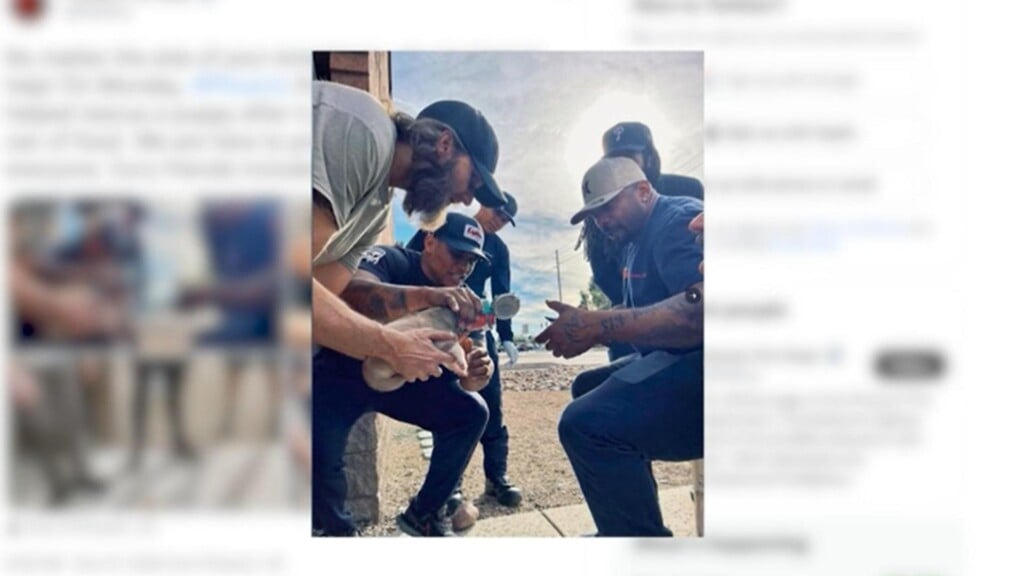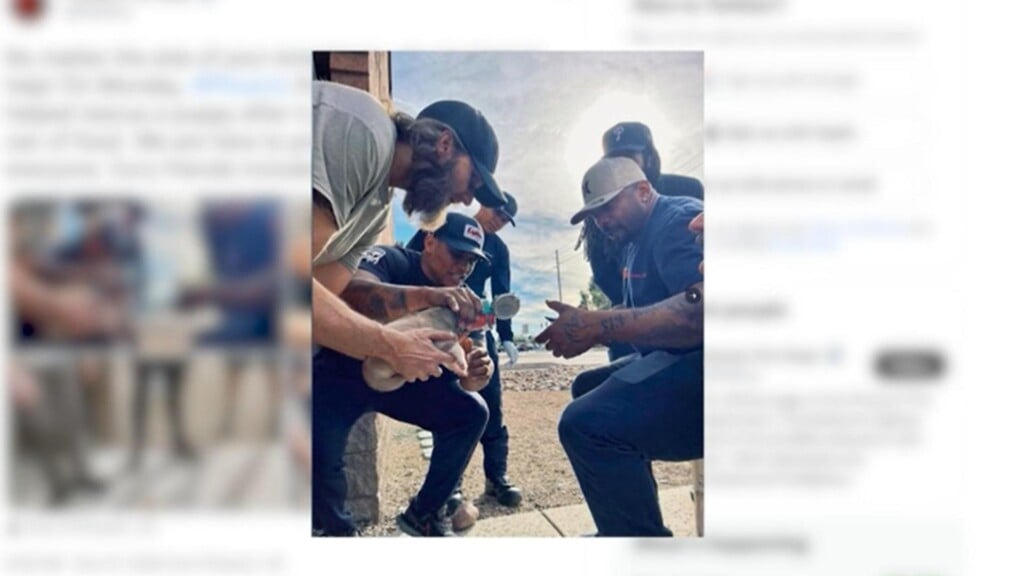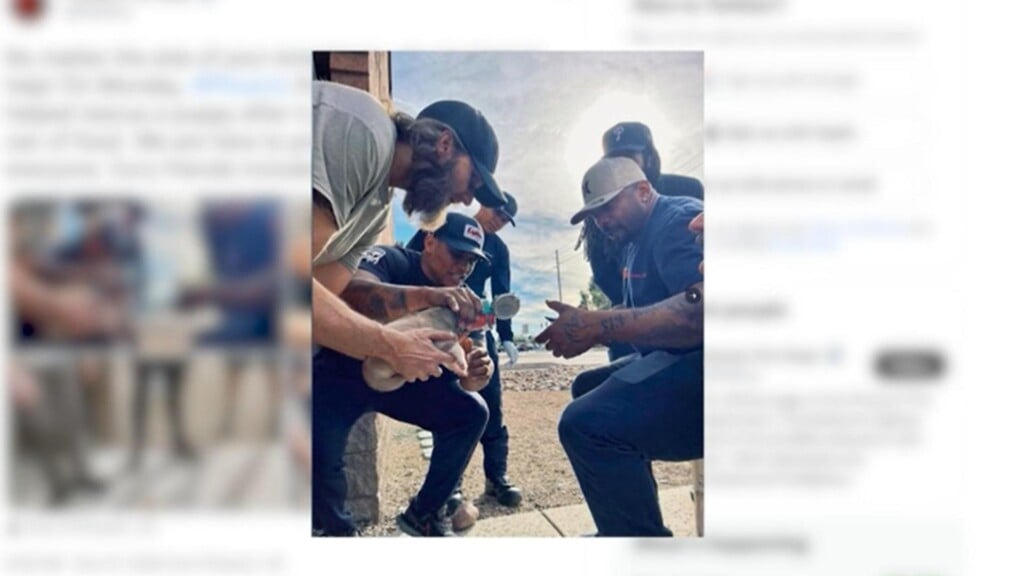 PHOENIX (CNN) – Phoenix firefighters helped a hungry puppy in a jam.
The department tweeted about helping a dog who got its head stuck in a can of food on Monday.
Station 18 firefighters were able to carefully get the can off.
The puppy appears to be fine, and the firefighters made sure to give the puppy some love afterward.
The Phoenix Fire Department tweeted no matter the size of the emergency, they are there to help everyone, including furry friends.