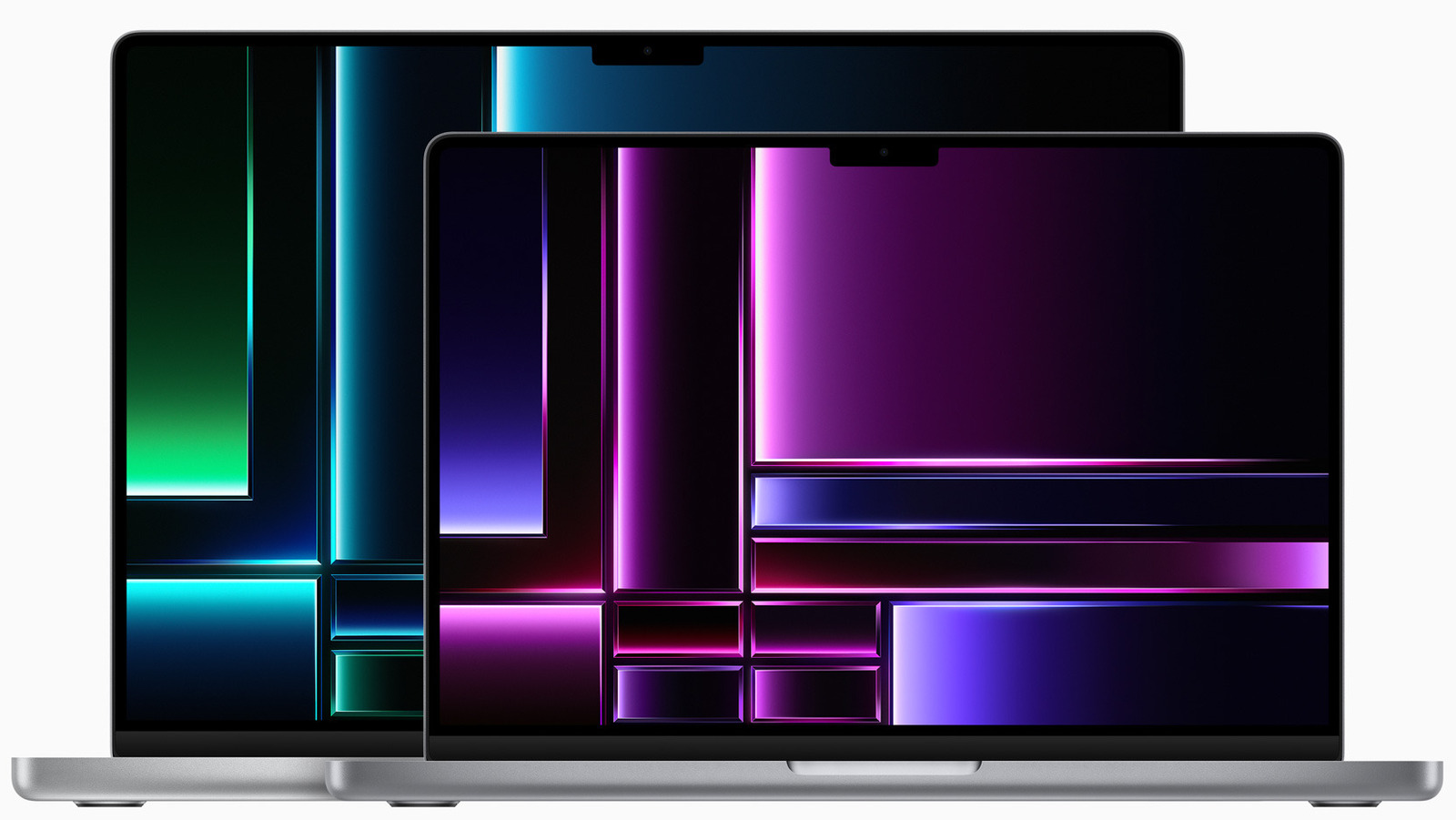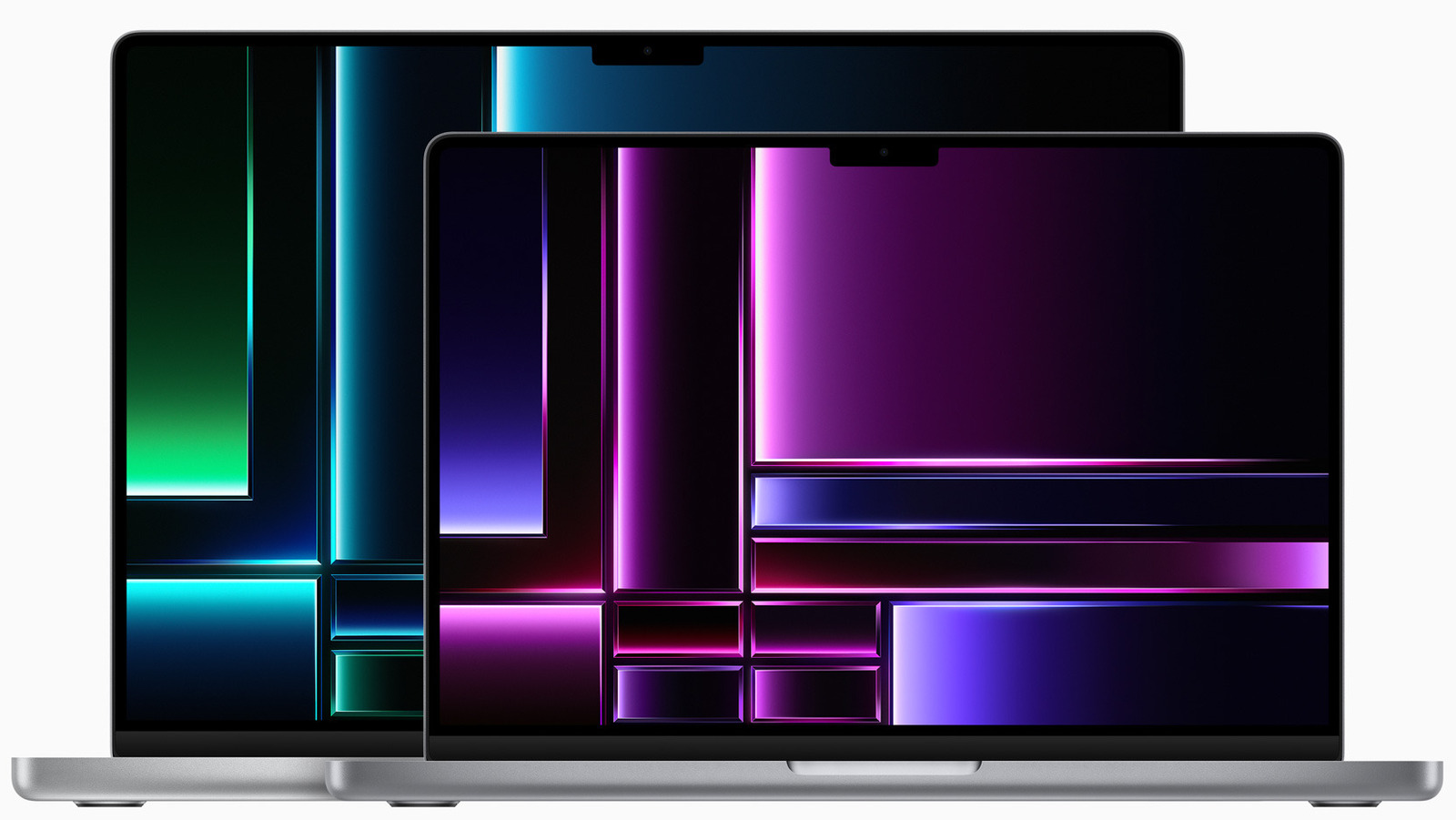 Apple has just unveiled its new range of in-house chips. The M2 Pro and M2 Max build on the success of the basic M2 chip that launched last year. The M2 chip itself is a sequel to the M1, Apple's highly successful first attempt at making its own silicon hardware. The Pro features a 10- or 12-core CPU with up to 32 GB of unified memory and a GPU that can pack as many as 19 cores. The M2 Max takes things even further, featuring 12 cores as standard split between eight high-performance and four high-efficiency cores. Its GPU has up to 38 cores, and it contains up to 96 GB of unified memory. It's no surprise that it's been hailed by Apple as "the world's most powerful and efficient chip for a pro laptop."
There is a catch, though: that increased power comes at a price. If you really go for it, one of the new MacBooks could end up costing you a wallet-destroying $4,299 before tax. Pulling back on the features isn't going to save you that much either. The basic level 14-inch MacBook with an M2 Max chip in it is still going to set you back over $3,000. 
We conducted a brief experiment and went as far as possible with the optional extras on the 2023 MacBook Pro. The resulting bill would put the device on our list of the most expensive laptops ever sold. So is it worth breaking the bank and opting for an upgrade? Or is the exceptional performance not actually worth the exceptional price tag? That all depends on a few things.
If you already have an M2 MacBook, it's not a good idea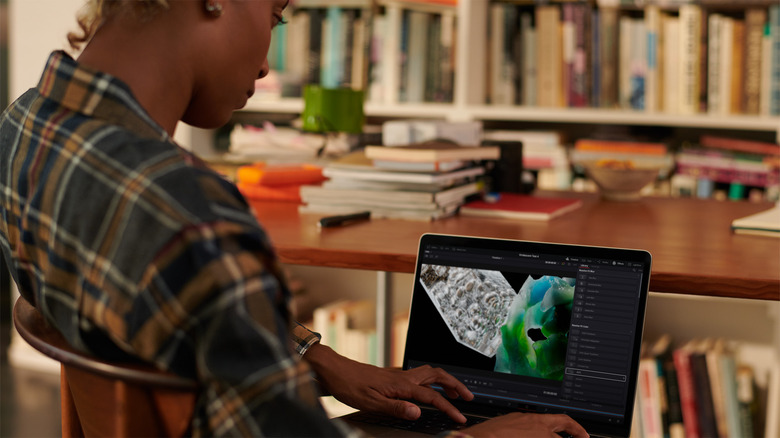 Apple
This shouldn't need saying, but Apple fans are a curious group, so here we go: if you bought a MacBook that contains the company's M2 chip six months ago, you don't need to upgrade it. Just as you don't need to upgrade your iPhone every year, especially when Apple is making minimal changes to the design and specification. The M2 chip was a great leap forward, and the performance bonuses it provides are well worth considering in a lot of cases. The M2 Max and M2 Pro chips build on that and are probably better compared to the M1 Max and M1 Pro chips than the basic M2.
The M2 Pro has double the amount of memory bandwidth the basic M2 has. The M2 Max doubles that again. There are also 12-core versions of the Pro, and the Max comes with 12 cores as standard — that's two more than the 10 you get with the standard M2. Both the Pro and Max also have a significant boost in the GPU department. The MacBook with the basic M2 is a different tier of the laptop, and if you purchased one last year, then you probably didn't have the extreme applications of the M2 Pro and M2 Max in mind. 
After a while, you get some severe diminishing returns — even with the improvements in battery life and connectivity taken into account. In this case, you'd be trading a top-tier laptop and a couple of thousand dollars for a slightly better top-tier laptop. Yes, you can process images and video slightly faster, but you can also go grab a cup of coffee while they're processing slightly slower, too.
How does it compare to Apple's previous premium range?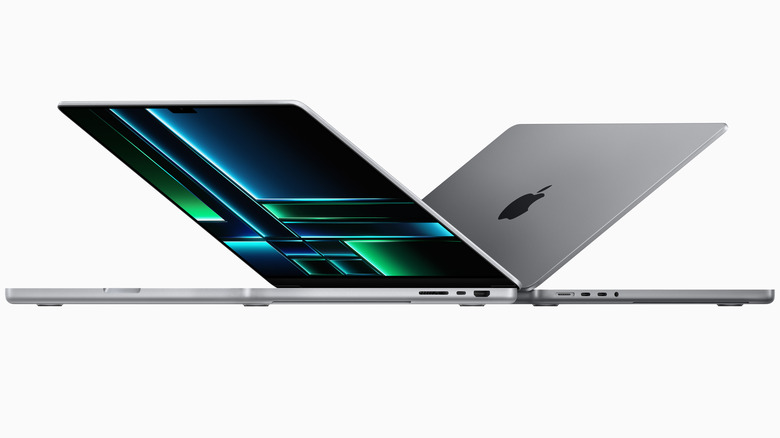 Apple
Despite Apple Silicon not being around for that long, these aren't the first Pro and Max versions of the company's in-house chips. The M1 got the Pro and Max treatment, and it did produce a device that was notably better than anything that had come before it. Apple did leave a much larger gap at that time. The original M1 came out way back in 2020, and it didn't decide to Max its hardware until late 2021. 
This time around, it seems like the M2 has barely arrived and we're already receiving a better version. We considered the M1 Max to be the best laptop Apple had released in a decade when it came out, so is it worth throwing away for its successor a little over a year later? Again, probably not. The M2 Pro performs around 20% better than its predecessor while processing certain tasks, and that speed will add up. But it's a huge expense and all you're doing is replacing one outstanding device for another outstanding device.
If you have the budget, upgrading from a laptop with the original M1 silicon is more clear-cut. Although Apple hasn't released figures, the difference in performance will be even clearer. On top of that, you'll potentially be replacing a three-year-old laptop, which is most of the way through its working life, with a new cutting-edge one.
If your MacBook predates Apple Silicon, it's probably time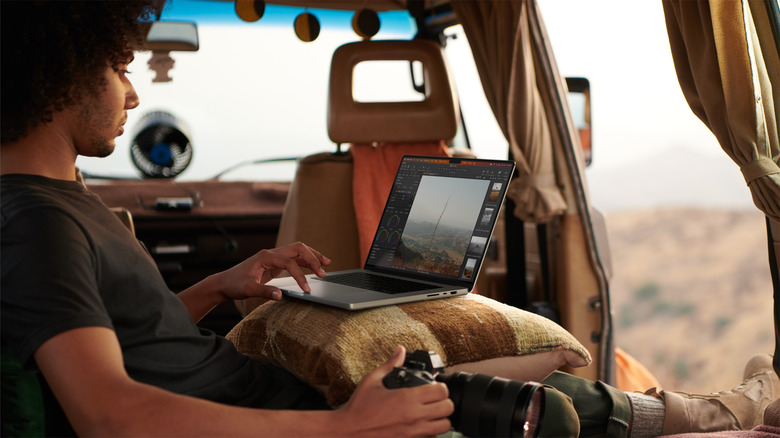 Apple
The gulf between the M1 chip and the silicon Apple was using before then is pretty wide. Now, three years on, things have come a long way again. So if you have a MacBook from 2019 or earlier when Apple was using chips from suppliers like Intel, you will see a huge benefit when changing over to a laptop with an M2 Max or M2 Pro chip. While the advantages over previous generations of Apple Silicon vary between 20 and 40%, the M2 absolutely destroys high-end processors like the Intel i9 in most editing applications. 
Images are processed a staggering 80% faster with the M2 Pro, and the M2 Max is even more powerful than that. If you edit images, video, or sound for a living and are paid by the project, the time you save may allow you to fit more work in and the upgrade could pay for itself quite quickly.
Again though, you need to ask yourself if this is actually the laptop for you. Unless you spend a lot of time editing videos or photos, you might not actually need all of that power. Take this article, for example: it can be written just as quickly on a $200 Chromebook as it can on well over $4,000 worth of MacBook. So, should you upgrade? That depends on your circumstances. Get a calculator out, and work out if the new MacBook will really work for you.