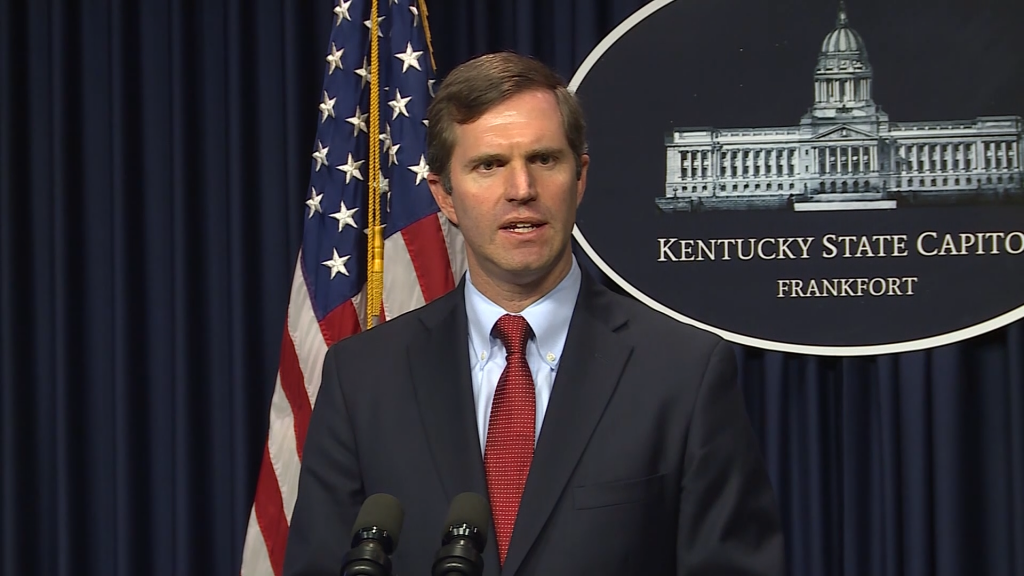 FRANKFORT, Ky. – On Saturday, Gov. Andy Beshear confirmed 5 Kentuckians have died after Friday's storms.
Beshear says each of the three deaths occurred in Logan, Edmonson and Simpson counties. The locations of the other two fatalities have not been confirmed at this time.
On Friday, the Simpson County Sheriff's Office released the identity of the victim in Simpson County as David Ramsey.
Police say Ramsey was found unresponsive at the scene and was pronounced dead by the Simpson County Coroner's Office after he was struck by a metal carport that became airborne during Friday's strong winds.
In addition, the Logan County Sheriff's Office responded Friday around 3:53 p.m. to the 16000 block of Lewisburg Road after a tree had fallen on a car.
Police say after investigation, they determined Bobby Junior Brown and his passenger, Thelma Costelow, were stopped in traffic as the Lewisburg Fire Department was cutting a tree that had fallen north of them onto the road.
During this time, a large tree on the west side of the road fell onto the vehicle occupied by Brown and Costelow, police say.
Costelow was transported to the Medical Center at Bowling Green for unknown injuries.
Police say Brown needed to be extricated from the vehicle and was determined to be dead due to his injuries.
The sheriff's office was assisted by the Lewisburg Fire Department, Logan County EMS and a large group of citizens.
The details surrounding the other three deaths, including Edmonson County, have not been released at this time.