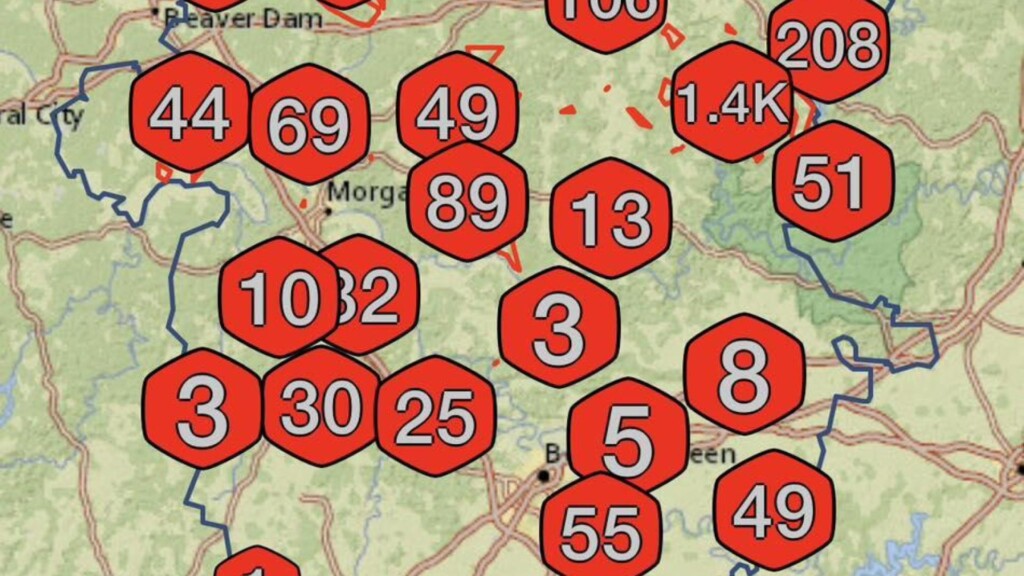 WARREN COUNTY, Ky. – Warren RECC says the lights are back on for 90% of homes in the area, but the job is not over.
As of 9:30 a.m., about 2,600 customers are without power after severe winds moved through our area Friday.
The utility company says that in the last five days since losing power, crews have identified significant damage to transmission and distribution liens across the area and located 365 broken poles.
Warren RECC says it could take until this weekend before power is fully restored to everyone.