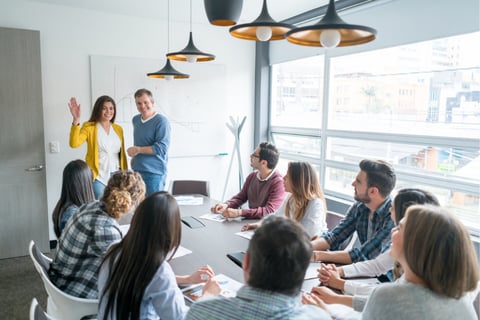 The Worldwide Broker Network (WBN), the world's largest global network of independent insurance and benefits brokers, has announced the addition of four new members, two new sponsors, and the expansion of an existing member.
WBN has added Säkra, EBM, Protec and Horsell Duffy Langley (HDL) as members, extending its global reach in key markets. The network has also added International Medical Group (IMG) and Somp International as new sponsors. WBN member Pacific Prime has expanded into China and the United Arab Emirates.
Sweden-based Säkra is one of the largest insurance intermediaries, with a wide range of employee benefits and risk management services including consulting, procurement, risk assessments, market analysis and claims coordination.
EBM is a privately owned insurance broking firm in Australia. Founded in 1975, the firm provides insurance and risk expertise across a spectrum of industry sectors, including mining and resources, agribusiness, manufacturing, construction, marine and more.
Protec is one of Mexico's largest independent insurance and bond brokers, with more than 40 years of experience in insurance, reinsurance and the bond market.
Sydney-based HDL is one of the few remaining wholly owned Australian insurance broking firms. It provides technical and placement expertise for companies, associations and private clients.
IMG is a provider of medical insurance that has served millions of members worldwide and has offices across the globe. IMG provides a wide range of insurance programs, including international private medical insurance, travel medical insurance, and travel insurance. It also provides enterprise services including insurance administrative services and 24/7 emergency medical, security and travel assistance.
Bermuda-headquartered Sompo International is a global specialty provider of property and casualty insurance and reinsurance. Sompo International companies are wholly owned subsidiaries of Sompo Holdings, whose core business encompasses one of the largest P&C insurance groups in the Japanese domestic market.
Pacific Prime is a global brokerage that offers individual, family and company insurance programs. Founded in 2000, Pacific Prime has 15 offices around the world.
Read next: WBN partnership with Zurich Resilience Solutions goes live
"WBN is pleased to welcome Säkra, EBM, Protec and Horsell Duffy Langley as newest global members, and to announce the expansion of Pacific Prime's membership in two new markets," said Olga Collins, CEO of WBN. "I'm also delighted to welcome International Medical Group and Sompo International as new sponsors.
"As a network, our global footprint has never been as strong as it is today, and I am so proud to be able to offer this global reach and broad culture of care to our members and clients. At WBN, we aim to maximize the collaborations we have with our community so that we can become a one-stop shop for the risk management and employee benefits needs of global clients. I look forward to working closely and connecting with each of our new partners and members."
The announcements come on the heels of WBN's launch of its new Client Advisory Council. The network also recently announced the appointment of a new global director of data, technology and security and a director of global engagement and employee benefits.
Have something to say about this story? Let us know in the comments below.