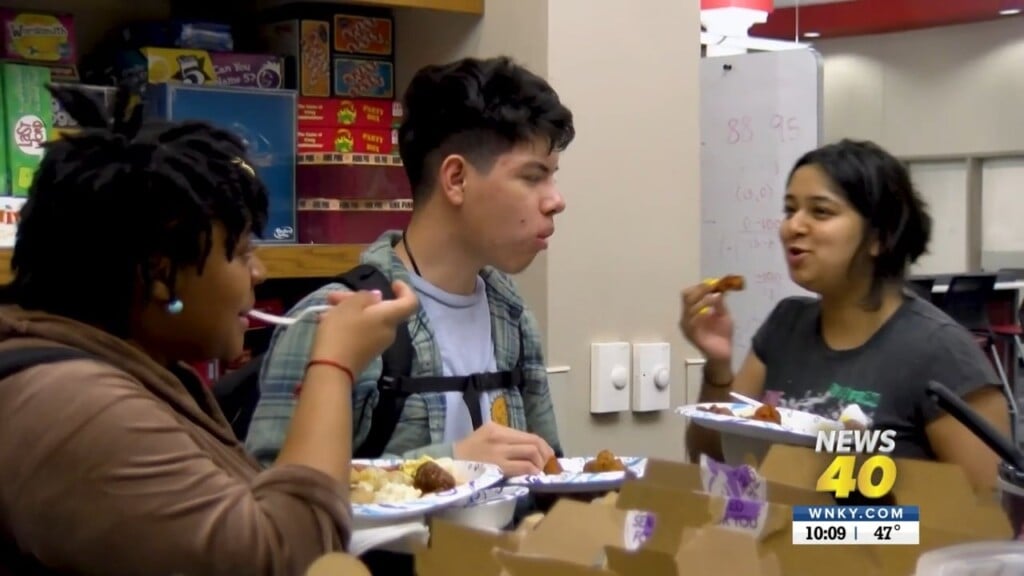 BOWLING GREEN, Ky. – International students are making connections and finding a sense of belonging at the dinner table.
Students gathered for an international potluck Monday night.
The event hosted by WKU's Language Greenhouse program encourages students from the U.S. and abroad to share their culture and experiences through food.
"I'm really happy with this. Even previously, I think I might not be able to share my experiences, but this really, this event really helped me out," WKU freshman Nitin Thota said.
The Greenhouse program potluck is open to anyone in our community interested in sharing a piece of their culture.
Organizers hope this program will help integrate international students into the community.